President
Steve Barker
Vice President
Dan Young
Treasurer
Susan Young
Secretary
Chelsea Thornhill
Directors
Bill Pfeffer
David Bonne'
Jeff Rottkamp
Cliff Suppa
Ed Yeager
Announcers
Ed Yeager
Chelsea Thornhill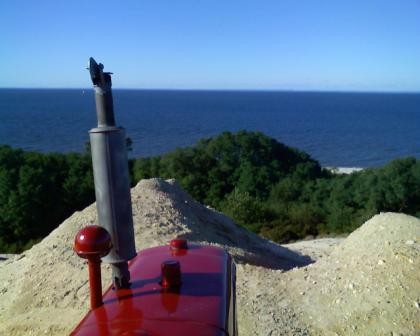 Our History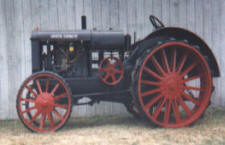 The year was the Bicentennial year. Our town was having a parade in October. After making phone calls to collectors of old iron, we had a gathering of 40 plus antique trucks, tractors and equipment for the parade and the annual Riverhead Country Fair the following day.
After seeing so much enthusiasm out rusty relics, the following May, our first informal meeting was held. Lo and behold 125 collectors showed up from all over Long Island. A decision was made for form a club. A name was decided on, Long Island Antique Power Association. We put on our first exhibition that year at Hallockville Museum Farm. Seventy-six tractors, nine trucks, and dozens of old engines, along with an antique tractor pull. One week later, we set up on exhibition at the Riverhead Country Fair. We've been a feature ever since,. Lately for the fair, we have started having lawnmower tractor pulls and now pedal tractor pulls for the kids from the public. The club decided to give each child a participant ribbon along with first, second and third place ribbons for the different age groups.
Since then we have put on shows at the Bridgehampton Historical grounds, a Christmas parade in Easthampton, Flying Point Park in Southampton, Suffolk County Farm in Yaphank, and at the Suffolk Community College Fall Festival in Speonk.
Recently we put on an old fashion contest at Cliff Fosters Farm in Sagaponack, N.Y. and Ed Tuccio's North Quarter Farm in Riverhead, N.Y. It's quite impressive to see fifteen to twenty old tractors and plows turning the soil.
Now we are having growing plans. We are very serious about starting a full time working farm museum. Whether sowing wheat threshing in late summer, planting potatoes and harvesting them the old fashioned way with the publics' participation.
We have a theme for our group: "Preserve the Past for the Future". Soon this island will be over taken by residential growth and the rich farming heritage will be thing of the past. All of the memories of what happened on this island untold to future generations. With the help of club members, the community and those who are just interested in preserving the past, we can make it happen.
With your help, the rusty "nuts" from the Long Island Antique Power Association will put together a farm museum that will be an asset to our community.
Thank you,
Bruce L. Young
Founder and Charter President
Admission Booth
Sandy Barker
Annette Mercuri

Blacksmith Shop
Ron Grabowski

Large Tractors 
Steve Barker
Stationary Engines
Tom Voellm
Steve Wolbert
 Nelson Mangan
In Memory of
Bill Hinderliter
Dieter Lund
Steam Engines
Jeff Klaverweiden
Bill Pfeffer
Garden & Pedal Tractors
Jim Page
Sawmill Operations
Bill Pfeffer
Charlie Hughes
Bill "Icecream Man" Hall
Mike Mercuri, Sr.
Ed Schaefer
Ron Grabowski
Eric Schultz
Dick Ryder
Lou Salvatico

Historian
Bruce L. Young
Clothing Concessions
Susan Young
Donna Young

Building and Grounds
Ed Schaefer
George Venth, Sr.

Membership
Susan Young

Endowment
Dave Gardiner
Support Groups
Kids Corner
Jen Venth
Jude Petroski
Instagram
Jessica Griffith
Facebook
Susie Young